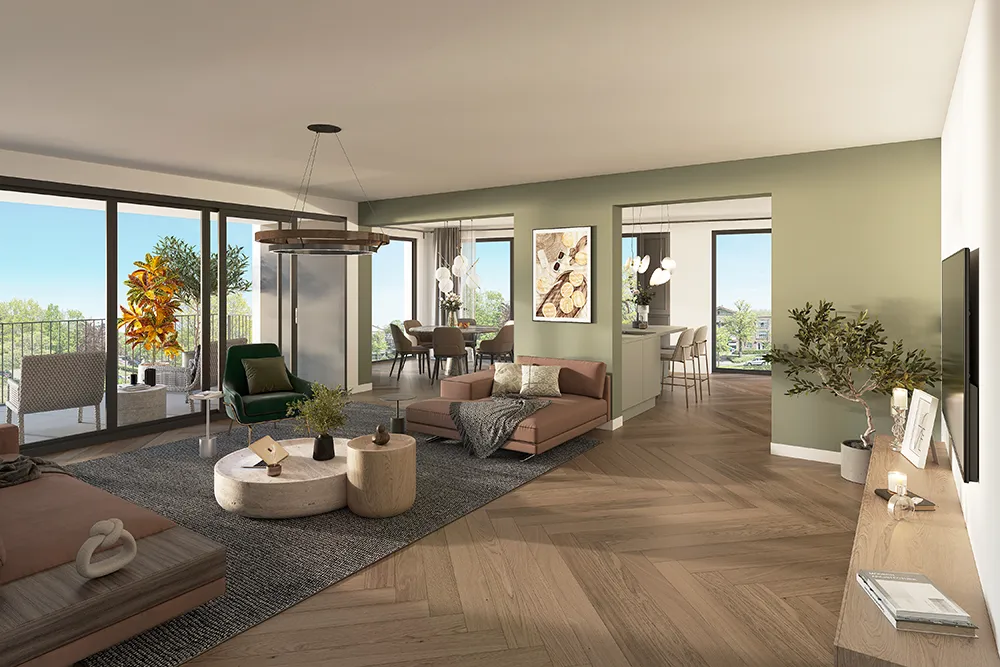 Bent u geïnteresseerd in een appartement in De Hoogschout te Etten-Leur?
Laat dan op tijd een persoonlijke financiële check doen door Rabobank of
ABN-AMRO.
Waarom kiezen voor ABN AMRO of Rabobank?
Ruimere hypotheekmogelijkheden voor een duurzame woning en duurzaamheidskorting* op de hypotheekrente (* informeer bij de banken naar percentages en voorwaarden).
0,2% korting op de hypotheekrente als uw salaris op uw rekening bij de bank binnenkomt.
Scherpe advieskosten en een goede rente.
Eén vast aanspreekpunt gedurende het hele hypotheektraject, dat vlot en soepel verloopt.
Specialistische kennis op het gebied van inkomen, wonen en duurzaamheid.
Vindt de hypotheek die bij u past, nu en in de toekomst.
Rabobank en ABN-AMRO zijn de samenwerkende partners voor nieuwbouwproject De Hoogschout. Namens Nederlandse Bouw Unie bieden zij u een gratis oriënterend hypotheekgesprek aan.
In dit gesprek worden uw financiële mogelijkheden in kaart gebracht, zodat u precies weet wat u kunt lenen en wat uw maandlasten zijn. Direct na uw hypotheekgesprek ontvangt u een document waarin staat wat uw financiële mogelijkheden zijn.
Als u een woning toegewezen krijgt dan zijn Rabobank of ABN-AMRO uiteraard graag bereid u te helpen met de benodigde hypotheek. U kunt hiervoor eenvoudig contact opnemen met uw adviseur die alles weet van dit nieuwbouwproject.
Dit is uiteraard niet verplicht. U bent volledig vrij in de keuze voor een hypotheekadviseur en geldverstrekker.
Micha Vergouwen:
06 – 10 72 17 62
Inge Timmers:
06 – 51 81 47 36
Petra Korstanje:
06 – 30 43 73 88
Inge Hoogendoorn:
06 – 25 25 16 74
Laurens Romberg:
06 – 21 68 45 73
Wanneer u ervoor kiest om bij een andere erkende hypotheekadviseur of erkende geldverstrekker een financiële check te laten uitvoeren kunt u het onderstaande bestand downloaden en deze laten invullen.
Download het model-formulier
Neem direct contact
op met een van de makelaars

de Hoogschout is een project van